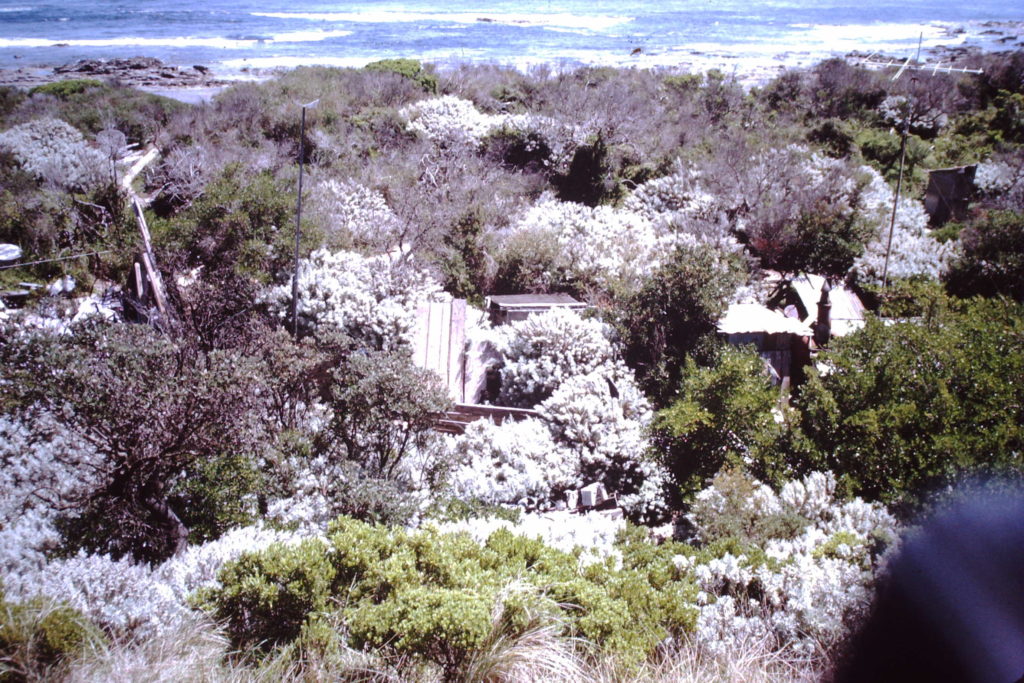 Lee side of the dunes
where Jim McDonnell's hut once stood
midafternoon the big blue looms overhead and behind.

No phones, no power, no TV
just the rolling swell wearing the rocks below
and a salt laden southwester.

The scrub has regrown
erasing evidence of this imposition
on ancient land.

You'd never guess someone lived here
unless you knew better.
I know better.

I still see traces of Jim
smashed glass in the sand,
gravestones and weathered wooden boards.

I don't know better,
how to be here.

I try to be here,
better, more respectfully,
than how I am.What I can see,
hear, and feel
is why you'd choose to live here.
Photograph: Jim McDonnell's hut, Cape Paterson, c.1975; Rhonda Quilford; 35mm slide;
Digital reproduction courtesy of the photographer.