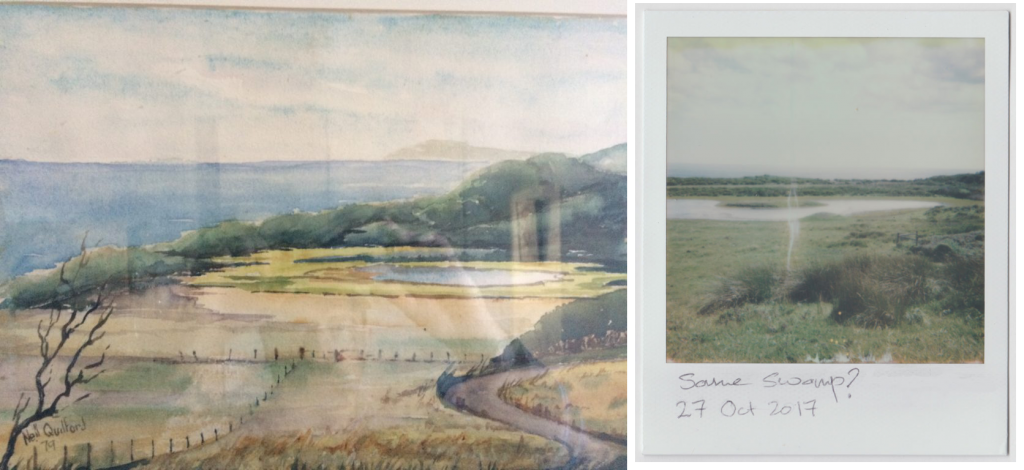 The reedy swamp teems with bird life as the rolling breeze cools the skin and rattles in my ears.
My grandmother assumed this aspect nearly forty years previous – easel, paint, tea in a thermos perhaps, two-year-old Easter eggs for sure. That watercolour now adorns the wall in my parents' house.
The ocean was azure the day she sat here, at least she rendered it that way. I wonder whether it was as warm then as it is today, maybe the same gentle northerly blew.
In my remembering, Nell wasn't the outdoors type but she must have enjoyed getting out – why else would she have preferred landscapes?
I wonder if she felt the urge to swim that I now feel.
I doubt it.
Photography:
(L) Digital photograph of a 1979 watercolour painted by Nell Quilford, 2017; Rees Quilford;
(R) Quilford Farm, Cape Paterson, 2017; Rees Quilford; Polaroid; captioned with black pen;